Quality Plumbing Services in Anaheim, CA
---

Every house at one point or another will require the services of a plumber to deal with issues like toilets breaking down, pipes bursting, or water leakages. If you hear funny noises coming from your pipes, a smell of sewage around the house or you are experiencing blocked drainages, you should hire one of our professional plumbers to address these issues. Laws pertaining to plumbing in Anaheim require a plumber to be licensed which ensures he or she has knowledge of the plumbing codes, building codes, appropriate equipment required in his line of work, and the necessary training. All of our plumbers at Start 2 Finish Plumbing are fully licensed and will fix any plumbing problem you have. We advise you to get professional plumbing maintenance as it goes a long way in helping you save money because maintenance helps detect potential problems and get them fixed before they happen.
Plumbing problems, such as leakages, are caused by loose faucets and replacing or tightening them is the solution. Water overflow in toilets indicates that the valve or ball needs replacement. To avoid clogged sewers, you should avoid throwing items like diapers in toilets as they do not dissolve which may lead to plumbing disasters. Maintenance practices such as following a schedule of pouring hot water down your pipes once a week will help remove sediments from your plumbing system.
Great Pricing
Call now for custom prices!
Anaheim plumbing costs are determined by varying factors, with the most important one being the type of plumbing service you need. For example, a routine maintenance of your plumbing system will be much cheaper than an installation of a new bathtub or a new septic tank. Materials, labor, and distance also play a factor in determining the cost of Anaheim plumbing services.
If you need to get an appliance repaired, the type of appliance will affect the overall cost of the service. At Start 2 Finish Plumbing, our expertly trained plumbing professionals deal with a wide array of plumbing problems on a daily basis, including appliance issues. There are many appliances in your home that may require the skills of one of our plumbers such as the washing machine, the refrigerator, the dishwasher, a well pump, a septic tank, and much more. Whether you're looking to set up a schedule for regular maintenance on your appliances or need one repaired as soon as possible, we'll be glad to help.
Reviews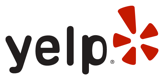 Frequently Asked Anaheim Plumbing Questions
Q. Can I replace lead plumbing in Anaheim with better options?
A. Yes, you can, and it is advisable that you replace lead plumbing in Anaheim because lead may contaminate your drinking water after some time, causing serious health problems. We can change your plumbing to plastic which is cheaper and safer.
Q. Is wireless plumbing in Anaheim worth considering?
A. There are cutting-edge products on the market today that can detect anomalies and in the long run protect your plumbing system. These gadgets do not need electrical wiring and can identify unforeseen problems associated with plumbing in Anaheim and automatically take action to reduce any damage. Technological advancements in plumbing make your home more comfortable and lessen the transmission of germs found on handles and faucets, making your home healthier and cleaner. They also help you conserve essential resources like water.
Q. Why do I need to get a leaking faucet fixed?
A. Everyone's experienced a leaking faucet at one point or another. We all know the annoying, steady drip of a leaking faucet. While the sound is reason enough to get your faucet fixed, there are certainly other reasons to get it fixed. Did you know that a leaking faucet wastes about five gallons of water a day? That's roughly 2,082 gallons of water a year! Think of how much money you would be wasting if you didn't get your faucet fixed right away. The cost for having one of our professional Anaheim plumbers fix your faucet is well worth the cost of not having to waste so much water.
Q. Why should I hire a professional Anaheim plumber from Start 2 Finish Plumbing?
A. Plumbing should never be considered a hobby. One wrong move from an inexperienced homeowner can lead to disastrous results. There are many homeowners who think DIY plumbing will be the same as having a professional do it, but in reality, it's nowhere near as effective. Whether you need plumbing repairs, maintenance, or need to have a new tub installed or new pipes installed, you should only trust an experienced, licensed Anaheim plumber, like our professionals at Start 2 Finish Plumbing. Anaheim has very strict codes when it comes to plumbing, so if you ever need to sell your home, it has to be up to code. Most DIY plumbing projects don't take that into consideration, which is another reason you should get in touch with Start 2 Finish Plumbing to handle your plumbing needs.